Brionglóideanna de Bhaldraithe
Tá sé folamh, an bóthar anocht,
Níl aon cheol, níl aon spraoi,
Na cailíní óga,
Ní go maith ag damhsa a bhfuil siad.
Níl na buachaillí móra ag imirt,
Peil agus iomáiníocht i rith an lae,
Agus ní raibh siad ag casadh poirt,
Níl éinne aon a chloiseann é.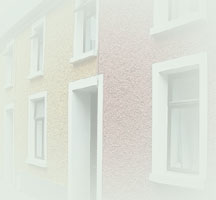 Ní labhraíonn na seandaoine anois,
Faoi na Fianna lena páistí óga,
Caitheann siad iad amach,
Nuair nach bhfuil ach poll sna bróga.
Na cailíní áileann ag damhsa,
Lán le bréag, níl siad fir,
Tá an bóthar folamh anocht,
Sa Tuaisceart agus san Iarthar.
Tá na buachaillí sa teach tábhairne,
Iad ag ól arís,
Ag breathnú ar pheil Sasanach,
's ag canadh 's ag scréach ag an teilifís.
Ní úsáideann na seandoine a dteanga
Nuair atá siad ag caint le h-aon duine,
Usáideann siad béarla,
Agus féachann isteach sa tine.
Agus an ghrian ina codladh is t-oíche,
Tá rás an lae críochnaithe,
Feicimid brionglóidí de Bhaldraithe:
Is bréag iad… tá siad briste… maraithe.
Translation edit by Reiltin Nic Cárthaigh Dúill
Read this poem in German,  and in English

Have your say...
comments