Leer nun die Straße.
Weder Musik noch Sport.
Die jungen Mädchen, die hübschen,
Tanzen nicht.
Tagsüber spielen die Jungen, die großen,
Weder Fußball noch Hurling,
Und sie singen die Lieder nicht.
Niemand würde sie hören.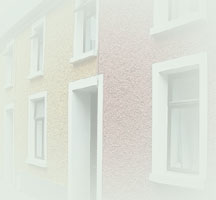 Die Alten erzählen den Kleinen
Nichts mehr von den Feniern,
Und heute werfen sie Schuhe weg,
Wenn sie durchgelaufen sind.
Die hübschen Mädchen, die tanzen,
Sind falsch, sind nicht echt.
Leer ist die Straße heute abend
Im Norden und im Westen.
Die Jungen sind in der Kneipe,
Sind wieder am Saufen,
Singen und brüllen Fernsehapparate an,
Schauen sich englischen Fußball an.
Die Alten sprechen ihre Sprache nicht mehr,
Egal, mit wem sie reden.
Sie sprechen English
Und schauen ins Feuer.
Wenn heute nacht die Sonne schläft,
Sich für diesen Tag ausgerannt hat,
Sehen wir die Träume von De Valera:
Sie sind falsch … kaputt … und tot.
Aus dem irischen Gälisch übertragen von Reinhard F. Hahn
Read this poem in English and in Irish

© 2007 R. F. Hahn
Have your say...
comments